Unlimited Options For All Fleet And Vehicle Types.
Trakcar manages important vehicle data, including maintenance, potential problems (fault codes), and driver behaviour, for fleets of all sizes and types.
Our innovative telematics solutions give your business an advantage by centralising data on your fleet and its drivers, whether you operate a fleet of brand-new, connected vehicles or a fleet of aging trucks. Essentially, any kind of car There are no fleet-size restrictions. Combine in any way you like. The potential is infinite.
Due to their low upfront cost, high throughput, and simple installation, our devices are accessible to individuals, both those that are new to telematics and those that are looking to upgrade an existing system.
Dashboard Video Cameras
With auto-uploaded HD video footage, you can detect dangerous driving and exonerate drivers.
Remote Immobilisation
Remote immobilisation with a mobile app can boost car security and help law enforcement recover stolen vehicles more effectively.
Driver Privacy Controls
Comply with UK privacy laws allowing masking of tracked positional details for private usage.
Data on Road Speed
True speeding events through regularly updated 'road speed data'.
Driver Identification Keychains
Individual drivers should be identified, and their driving styles should be monitored.
Our clients,
and what they say.
One of the best things about our tracking system is that our GPS trackers can stop car theft and help find a stolen car in just minutes.
Identify hazardous driving and exonerate drivers with HD video evidence that is automatically uploaded.
Keep tabs on your vehicles' locations and access logs of their past travels. To get a full picture of productivity
Sustainability helps us reduce waste and share the benefits with our customers.
Our vehicle tracking system can save time and money, making firms more efficient as rising fuel expenses make up a big portion of running costs.
To detect inefficiencies and lengthen service intervals, set service reminders and increase route efficiency. Report engine lights, speed, and unsafe driving.
We strive to ensure that the services we provide for monitoring the vehicles of our customers are both efficient and effective.
improved customer service
Our GPS helps you make smart business decisions to improve customer relations. Our system improves ETA, response time, and route efficiency.
Our High Tech Yet Easy-To-Use GPS Fleet Tracking Patform
Trakcar devices are pre-configured. They are basic, functional, and reasonably priced. We give you ultimate control. with reasonable monthly fees for unlimited tracking.
Simply turn on or connect your tracker, log in on your computer, laptop, tablet, or mobile phone, and start tracking your device right away. We are confident that our devices will exceed your expectations.
Here is some information about our platform and how we've kept it simple to use while still providing you with a wealth of data and control over your devices.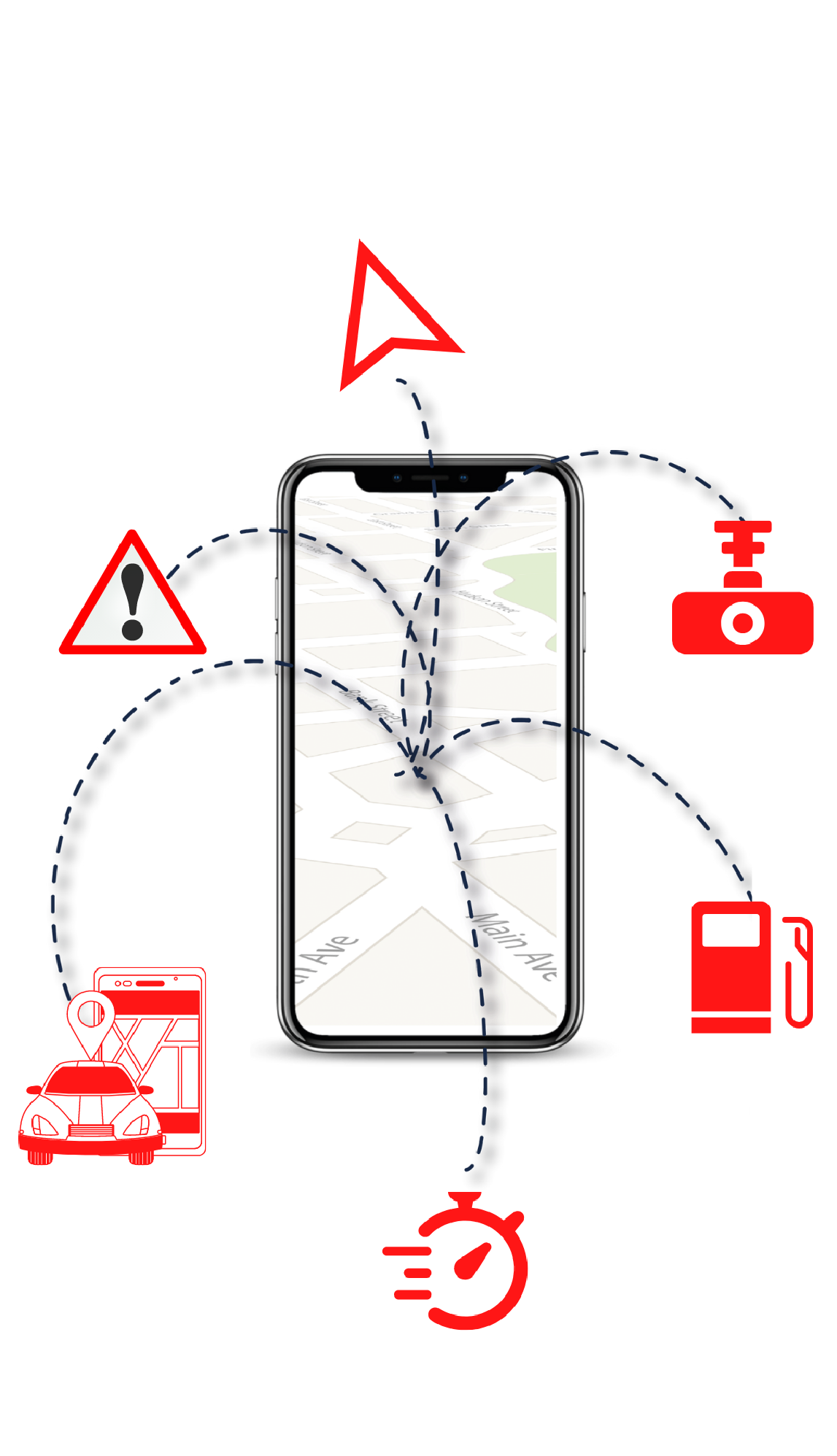 Simplifying GPS Fleet Tracking
Our cutting-edge, web-based GPS fleet tracking software is ideal for tracking huge fleets of vehicles or assets while remaining simple to use and integrate into any organisation.
You may rapidly access the same information and security features that the Asset Panel provides, as well as the ability to organise key information such as mileage, idling, starts and stops, and driver behaviours into handy reports that can be generated on-screen or sent to you.
So if you require weekly mileage reports for your whole fleet or just monthly reports on how each driver is acting, you can use our scheduling feature to have them sent to you at the times you choose.
Dash Cam & CCTV Revolutionizing The Way You Do Business
Upgrade your fleet to current technology.
Increasing numbers of insurance companies are using dash camera, DVR, and CCTV footage to resolve incidents and insurance claims promptly and effectively. This saves both insurance companies and our customers a lot of time and hassle, making car camera systems a must-have for both personal and commercial vehicles.
All Trakcar's remote live dash cams and vehicle CCTV systems include a 4G data SIM card that when activated, allows live streaming of footage via our asset and fleet tracking platforms.
We can supply and install anything from simple SD card-based dash cams to large 4 or 8 channel DVR'S/CCTV systems that record in full HD and contain a 2 terabyte hard drive that stores footage for up to 3-5 weeks.